Sound Wavs-Click here to find Christian Wavs and other music links.
Friends Pages-Click here to see some Christian Home Pages made by some very nice people.
Links for Daily Living-Click here for Various Christian Links to help you in your daily walk with God.
Shimmer's Search Engines-Click here to find LOTs of Christian Search Engines; Includes some Secular Search Engines as well.
Links to Christian Email Cards-Click here to find some AWESOME Christian (free) Email Card sites, not just secular but nice".
Links to Christian News Sourcesand Other Articles-Click here to find links for news that affects Christians all around the world.
Messianic and Christian Links-Under Construction until the Rapture- Links to Messianic and Christian news, articles and other information.
Links for on-line Bibles-Different versions of on-line Bibles. Also has links to many Bibles in different languages.
Graphics Links-(Still under construction at this time) Links to Christian Graphics sources.
Biblical Prophecy Links-(Still under construction at this time too!) Links for reading Biblical Prophecy as it pertains to our everyday life.
Shimmer's Webrings PageThis is a great place to find OTHER Christian sites that might interest you. You could spend days here.
Shimmer's Message Board-the message board is currently defunct. Come back another time, I hope to find another working message board system. In the meantime, check out Sourcelife.org.



Voice Chat

Voice Chat isn't working anymore, either. I hope to find another. Please check back soon. 4/30/01.
Shepherd_Mail Free Email Account
Every once in a while, we need a web-based e-mail account for various reasons. Here's your chance to get a free account where your personal information won't be given away or sold to ANYONE.
To log in to your FREE Shepherd_Mail account, fill in the form below; If you don't yet have a free account, you can sign up below, too!

| | |
| --- | --- |
| | Welcome to Shepherd_Mail |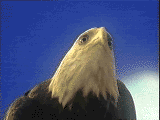 Email Webmaster@Shepherd_Mail.zzn.com


Click Here to Log in or Sign up for your Free Email.





Promote your site to
34 popular search
engines for FREE!